About the Regional Development Authority
Board Members
Steve Geifman – Chair
Katie Selden - Vice Chair
Sue Daley – Treasurer
Nancy Chapman - Secretary
Mike Cole
Danielle Hines
Amy Jones
Dennis Naranjo
Rickey Peer
Sherwin Robinson
Sam Skorepa
Suteesh Tandon
Beth Tinsman
Dana Wilkinson
LaDrina Wilson
Jean Dickson, ex officio, Scott County Board of Supervisors
Kyle Gripp, ex officio, Davenport City Council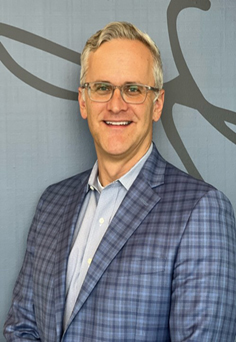 Steve Geifman
Steven R. Geifman, President and Managing Partner of Geifman First Equity. Steve, a native of Bettendorf, graduated from Bettendorf High School and Indiana University with a degree in Public Affairs and Finance. Steve serves on various boards and volunteer positions; Board of Directors – Quad City Bank And Trust Company, Chairman – Quad Cities Chamber Foundation, Board Member – Congregation Beth Israel at The Tri City Jewish Center, Vice Chair – RDA (Riverboat Development Authority), Board of Directors – Crow Valley Country Club, Member of the Genesis Health Systems Finance Committee, Director – G.I.F.T. (Geifman Iowa Family Trust), Past Board of Directors – Quad Cities Chamber of Commerce, Past Board member Jewish Federation of the Quad Cities, and 2012 Quad City 40 under 40 recipients. Steve and his wife Joni live in Bettendorf with their two kids, Ethan and Stella.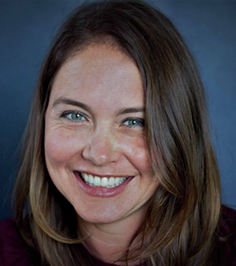 Katie Selden
Katie Selden is a Lecturer at St. Ambrose University in the Teacher Education Program where she has worked for 10 years. Prior to her current role she was Principal at Lourdes Catholic School, Dean of Students at Assumption High School, and taught elementary and middle school in Minnesota. She graduated from Bettendorf High School and returned to Bettendorf after 10 years in St. Paul, MN. Her passion for the community has offered opportunities to volunteer as a Client Advocate at Women's Choice Center, to participate as a member of the Family Museum Board of Trustees, plus help with ministry at St. John Vianney and Lourdes Catholic Church. She resides with her husband and 3 daughters in Bettendorf. Former committee member at the Quad Cities Community Foundation: current member of the Piranhas Swim Team Board and an active USA Swimming Official.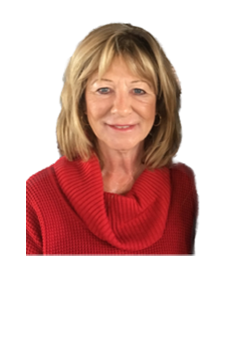 Sue Daley
Sue is a lifelong resident of the Quad Cities. She retired in 2020, after 40 years in the banking industry, including 6 years as CEO of Walcott Trust and Savings Bank. She served as a Board member for the Mississippi Valley Bankers Association, an Advisory Council member to the Superintendent of Banking Board, and a Member of the Scott County Condemnation Jury. Sue has been an active volunteer with Junior Achievement, United Way, Nahant Marsh and the Scott County Library in Walcott. She currently serves as Board Treasurer for RDA. Sue has a passion for children and animals, adopting her beloved dog from the Scott County humane society. In her free time, she loves to travel and spend time with her family, especially her granddaughter.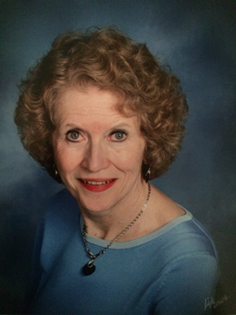 Nancy Chapman
As a resident of the Quad Cities for over 30 years, I am excited to join the RDA Board, an organization that supports so many initiatives in our community. I worked as a CPA in public accounting and finance department of CBS News in New York City. I joined Lee Enterprises in 1989 and left Lee as the CFO of the Broadcast Group when Lee sold the Group in 2000. I served as Project Manager for the Scott County Family Y for about two years while the Y added three new branches. Current community service: 1) Board and Finance Committee for the YMCA of the Iowa Mississippi Valley for about 25 years ; 2) Finance Committee of CASI for 10 years; and 3) Finance Committee of First Presbyterian Church, Davenport. I've been active in various roles at the church for 30 years.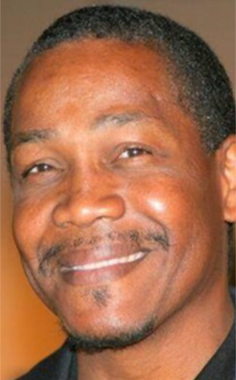 Michael Cole
Micheal retired as a Cpl. Police Detective in 2009 after 30 years with the Davenport Police Department, including years as the Davenport Community Schools Police Liaison Officer. He worked as Security Supervisor at Keystone Academy with at-risk youth. Michael is currently Program Director for the Youth Advocate Program in Davenport. He served on many community boards, including RDA. He served as 3rd Vice President of the Davenport Branch of NAACP. He is President of 100 Black Men Quad Cities, a nonprofit that provides mentoring for future leaders at the middle and high schools in Davenport and Rock Island. He volunteers for community events, particularly involving reducing Gun Violence and Hate Crimes. Michael has been a Diversity Trainer for the City of Davenport. Micheal and his wife have been married for over 43 years and have 9 children and many grandchildren.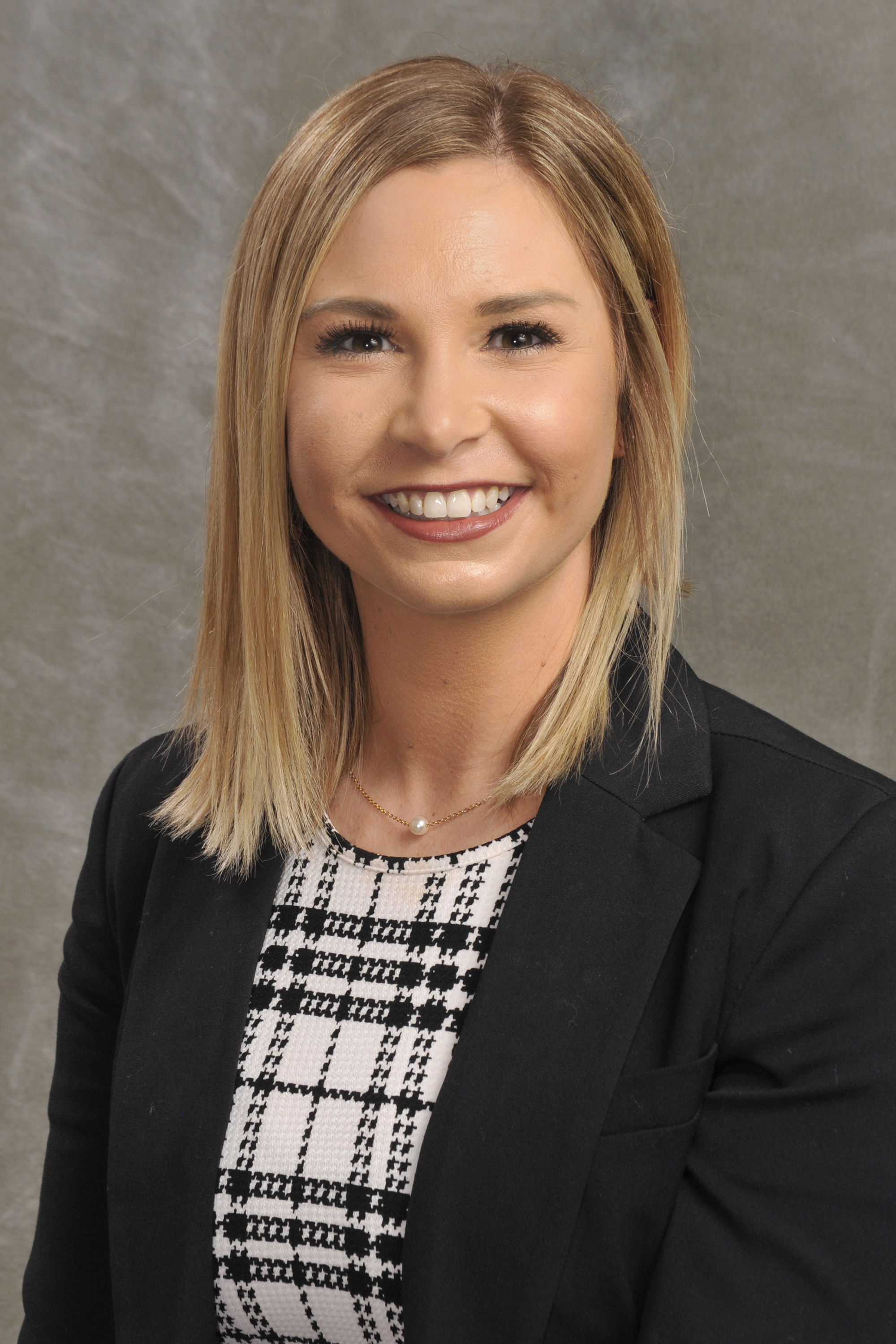 Danielle Hines
Danielle Hines is a Financial Advisor with an Accredited Asset Management Specialist designation at Edward Jones. Working in the financial industry she holds a Series 7 and Series 66 license and uses her strong understanding and expertise in investments, financial planning, and taxation to help clients and the community. Born and raised in the Quad Cities, Danielle considers it a great opportunity to serve on the Regional Development Authority. She also serves on the North Scott Rotary Board and as the club Secretary for the Moline Pilot Club. Additionally, she is an active member at Our Lady of Victory Catholic Church. In her free time Danielle enjoys spending time with her husband and two kids, hiking, traveling, working out and volunteering in the community.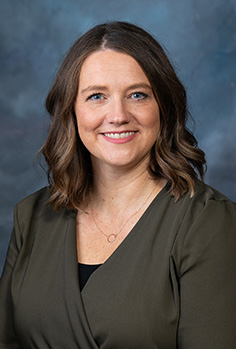 Amy Jones
Amy Jones is the Director of Philanthropy for Royal Neighbors of America, a fraternal life insurance organization headquartered in Rock Island, Illinois with a mission to empower women and serve communities. In this position, Amy manages their corporate citizenship activities which generates more than $25 million annually in social impact. Amy received her bachelor's degree in radio/TV broadcasting and journalism from St. Ambrose University and her master's degree in journalism from the University of Iowa.
A dedicated life-long learner, Amy received her Certificate of Corporate Citizenship Leadership from Boston College and a Diversity and Inclusion certificate from Cornell University. Most recently, she received her Accreditation in Public Relations from the Public Relations Society of America. Amy also teaches visual communication at St. Ambrose University as an adjunct instructor.
Specifically, Amy enjoys exploring the world of corporate social responsibility (CSR) as a business, public relations, and marketing strategy. She believes that CSR can pro-actively steward positive communication about an organization's values while doing good in communities.
In her spare time, Amy enjoys reading fiction, playing tennis, cooking, and spending time with family and friends. Amy lives in Bettendorf with her husband, Jason, and their two children, Dylan and Olivia.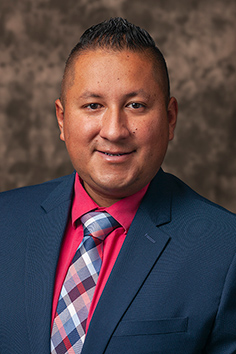 Dennis Naranjo
Dennis Naranjo was born in Quito, Ecuador and came to USA in 2006. He played professional soccer in Ecuador before coming to the states, but he was injured so he focused on his career. He obtained an A.S. Degree from Richland College in Dallas, TX, and a B.S. and M.B.A. Degrees in Finance from Ashford University in Clinton, IA. He is currently a Commercial Lending Officer with DuTrac Community Credit Union. He has served in various BODs and committees such as RDA, QC Community Foundation, Hispanic Chamber of Commerce, Sister Cities of Davenport. Dennis is an Officer in Army National Guard and has been serving for 13 years. He is currently the commander of HHC 334th BSB located in Cedar Rapids, IA. In addition, he is an entrepreneur owning rental properties, manufacturing, and entertainment businesses. Dennis has 3 kids, and he enjoys coaching and playing soccer and spending time with family and friends.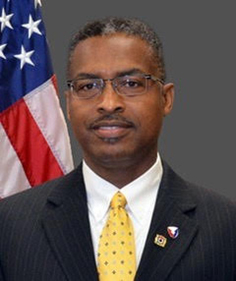 Rickey Peer
Rickey is a retired Senior Manager and career US Army Civilian for the Joint Munitions Command at Rock Island Arsenal. He retired in 2018 after 40 years of service and continues work as a Minority Recruitment Consultant for the Business Staffing of America. Having resided in the Quad City area for over forty years, Rickey is committed to this community, serving multiple organizations across Scott County. He currently serves as a BIG mentor and Board member for Big Brothers Big Sisters of the Mississippi Valley. Rickey is a member of the Alpha Phi Alpha Fraternity, Mu Chi Lambda Alumni Chapter and previously served on Davenport's Section 8 Housing Commission. Rickey has a passion for working with youth and developing young leaders. He serves on the University of Arkansas Youth Motivation Task Force (YMTF) preparing college students for the workforce. Rickey and his wife, Lisa, reside in Davenport, Iowa. They have three children, Ryshawn, Andrea, and Darian.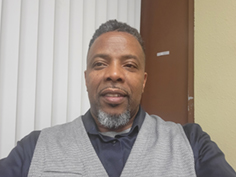 Sherwin Robinson
Sherwin is a Davenport native, father of four, and grandfather of 15. He has been a Barber for over 25 years and owner of 4 Sher Cut & Style Barbershop for 20 years. As a Barber, he founded "Medicine In the Barbershop" that provides information and focus groups about health and wellness, in partnership with UnityPoint Health Trinity Hospital. He also founded, in partnership with Davenport Community School District an organization called ASWAS Inc. (A System Within A System) that covers topics such as economics, education, financial literacy, health and wellness, justice system, and real estate. Sherwin serves as a Deacon at his church, on the African American Leadership Society, Scott County Board Of Health Department, and Local School Improvement Advisory Committee in Davenport. He enjoys embracing his spirituality, meditating, singing, running and working out. I love being a father, grandfather, and family gatherings. To top it all off, I love giving back by serving others.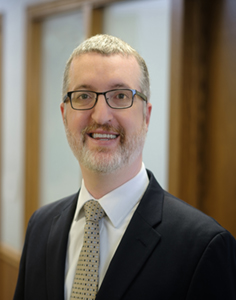 Sam Skorepa
Samuel J. Skorepa is a Partner at Lane & Waterman LLP, having started the practice of law in 2010. Sam focuses primarily on estate planning, probate, and trust administration as well as real estate transactions and development. He also assists non-profit and for-profit corporations, limited liability companies, and other entities with formation, structure, and advises on general business, contractual issues, mergers and acquisitions, governance, due diligence, and compliance. Sam is very active in the Quad Cities community, currently serving as Board Chair of the Center for Alcohol and Drug Services, Board Chair of the Robert Young Center, Board Secretary of the Figge Art Museum, Board Member of the Regional Development Authority, a United Way Young Leader, a Past President of the Quad Cities Estate Planning Council, and Tax Preparer for the IRS Volunteer Income Tax Assistance (VITA) Program. He resides in Bettendorf with his wife, Abbey, and daughters, Ella and Kailani.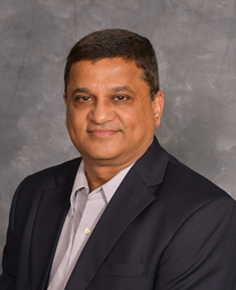 Suteesh Tandon
Experienced Top management executive/Chief Financial Officer with a demonstrated history of working in the higher education industry as well as the Corporate world. Skilled in Nonprofit Organizations, Business Planning, Customer Service, Business Process Improvement, and Forecasting. Strong General manager and finance professional.Chartered Accountant from Institute Of Chartered Accountants Of India.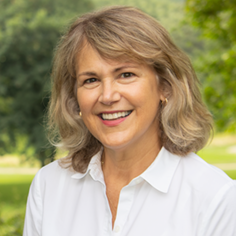 Beth Tinsman
After a decade at IBM, Beth established Twin State Technical Services in 1992 to provide useful and welcoming technology engineering and services. Today, the company has 60 engineers and programmers serving approximately 400 commercial and non-profit organizations. Beth was recognized in 2018 as one of the top ten women in technology in Iowa. Twin State also received the 2020 Business of the Year award from the QC Chamber of Commerce and in 2022 was recognized as Best of Region from the QC Regional Business Journal in best IT Support and Website /App Development. Beth is a committed community member and currently serves on boards for Northwest Bank and Trust, the QC Chamber of Commerce, the Regional Development Authority, and the YMCA of the Mississippi Valley. An active CEO, Beth is also an adjunct educator at St. Ambrose University in the Computer Science Department.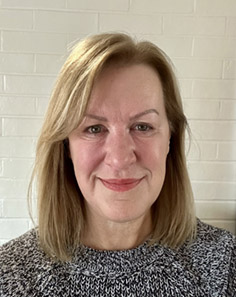 Dana Wilkinson
Dana recently retired from her profession as an interior designer and part owner of Paragon Commercial Interiors, Inc., the business she began 39 years ago in Davenport Iowa. Dana is a lifelong Iowan, growing up in Forest City Iowa, graduating from Iowa State University, and after a few years living in Chicago, returned with her husband Mark to raise their family in the Quad Cities. Dana's current community and board service includes: Figge Art Museum; Downtown Davenport Partnership; John Deere Classic; Putnam Museum & Science Center; YMCA of the Iowa Mississippi Valley; Iowa State University College of Design Advancement Council; RDA; Trinity Regional Health System; US Bank Advisory Board. In addition to a strong belief in community service, Dana is a devoted mother of two amazing and successful children along with their amazing and successful spouses, and grandmother "Gigi" to 5 amazing and wonderful grandchildren.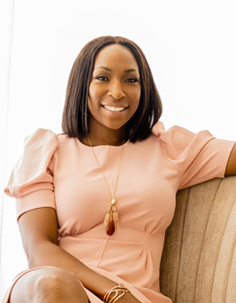 LaDrina Wilson
Dr. LaDrina Wilson, founder and CEO of Iman Consulting, is a Leadership Trainer and Coach, Diversity, Equity and Inclusion Consultant, Professional Development Speaker, and a highly sought-after community leader and advisor. She is deeply committed to inspiring true inclusive leadership and was recently named, Quad Cities Regional Business Journal's 2022 Most Influential Leader in the Region. She has a true passion for fostering authentic conversations and has led the development of Iman's approach to creating tailored DEI strategies and initiatives that effect change. Her service and her executive leadership have prepared her to meet the needs of diverse industries that seek to grow their leadership pipeline and improve their inclusion practices. LaDrina currently holds executive leadership roles with the Quad Cities Chamber of Commerce as its CEO, Quad Cities Community Foundation as its Vice Board Chair, and the Regional Development Authority as a Board Member.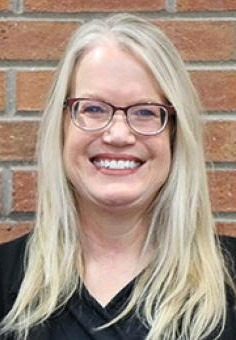 Jean Dickson
Jean Dickson is an ex officio RDA Board member from Scott County Board of Supervisors. She is a partner at the law firm of Betty, Neuman & McMahon in Davenport. Jean specializes in workers' compensation defense and appeals. Jean has been active in community service through her career, having served on numerous boards including Camp Shalom, CASI, Catholic Endowment of Bettendorf, Iowa, Inc., and Our Lady of Lourdes Parish Council. She is a former president of both the Scott County Bar Association and the Iowa Association of Workers' Compensation Lawyers, Inc. She served on the Pleasant Valley Community School District Board of Directors. She currently sits on the Bettendorf Civil Service Commission and is a member of the Bettendorf Rotary. Jean is married to Greg Vens, and together they have six children. They reside in Bettendorf. Greg is a senior engineer for Parr Instrument Company in Moline, Illinois.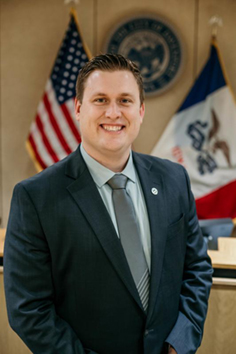 Kyle Gripp
Kyle Gripp is the Director of Quality Assurance at the Rock Island Arsenal-JMTC. Kyle has also served as the Alderman At-Large for the city of Davenport since 2016. Kyle also serves on the Greater Davenport Redevelopment Corporation (GDRC), is liaison to the Davenport Riverfront Improvement Commission, and is on the board member of the Davenport Central Hall of Honor. Kyle volunteers his time teaching a government class at the 180 Zone, teaching 3rd graders at Eisenhower Elementary through Junior Achievement, and coaching baseball at Southeast Little League. Kyle and his wife Abby live in Davenport and have four children. Kyle enjoys seeing how the RDA is able to support all of the great nonprofits in Scott County.